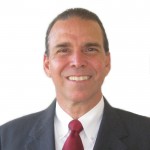 @RobMcBride
Telephone: +58 414 328 6411
rob.h.mcbride@gmail.com
www.RobMcBride.net
SUMMARY OF QUALIFICATIONS
Organizational development specialist with superb communications skills. Proven ability to motivate, inspire and train people through his writing, conferences, seminars and workshops.
EDUCATION
Master of Business Administration en Negocios Internacionales
American Graduate School of International Management (Thunderbird)
Glendale, Arizona, USA, 1985
Bachelor of Science en Administration
University of Colorado at Boulder
Boulder, Colorado, USA, 1984
PROFESSIONAL EXPERIENCE
Author, Speaker and Professor
Caracas, Venezuela
2002 ~ Present
Seligman International
Vice President / Director of Marketing
Buenos Aires, Argentina
1999 ~ 2002
Merrill Lynch
Financial Consultant
Caracas, Venezuela
1992 ~ 1999
Liberty Financial Securities
Senior Investment Manager
Denver, Colorado, USA
1986 ~ 1992
ACHIEVEMENTS
Books and Audio
A SPECIAL GIFT – Published in 2006 by Júpiter Editores
FINANCIAL FREEDOM – Audio program produced in 2007 in conjunction with the Advanced Institute of Finance and The Kinestetic Knowledge Transfer
44 IN A ROW, 44 TO GO – Published in 2008 by Lulu Enterprises
IT'S THE BOUNCE THAT COUNTS – Published in 2009 by Júpiter Editores
JUST CALL ME BETTY – Published in 2010 by Lulu Enterprises
MAGIC MOMENTS – Published in 2010 by Lulu Enterprises
SEEDS OF SUCCESS – Published daily since November, 2010
HAPPY, HEALTH AND WISE – Published in 2011 by Lulu Enterprises
Training and Development
Empowers people and organizations to effectively handle difficulty and adversity.
Conducts training and development programs on: Resilience, Change Management, Innovation, Teamwork, Personal Power, Effective Communication, Customer Service and Sales as well as other topics.
CLICK HERE to see some of Rob's clients, associates and allies.
Founded Toastmasters International in Venezuela, a non-profit group providing a forum for professionals to develop their communications skills through a dynamic exchange of ideas.
Televisión:
Venevisión (Venezuela), Urbe TV (Maracaibo), Promar TV (Centro-Occidente, Venezuela), V+TV (Barquisimeto), Canal i (Venezuela), La Tele (Venezuela),Canal 6 Televisión Regional de Táchira (San Cristóbal), Canal 44 (Vargas)
Radio:
FM 91.3 Gerardo Luces (Maracaibo), FM 105.3 (Barquisimeto), FM 104.5 (Barquisimeto), FM 101.5 (Barquisimeto), FM 98.1 (Barquisimeto), FM 94.1 (Barquisimeto), FM 89.7 (Barquisimeto), FM 101.5 (Puerto Ordaz), FM 107.3 (San Cristóbal), FM 103.1 (San Cristóbal), FM 93.1 (San Cristóbal), FM 107.3 (Caracas), FM 107.9 (Caracas), FM 100.9 (Valencia), FM 97.3 (Puerto Ordaz), FM 93.5 (Caracas), FM 88.1 (Caracas), FM 91.5 (Anzoátegui), Venezuela
Sales and Marketing
Generated $2.4 Million in revenue for Seligman International by implementing a strategy to expand market share and enhance distribution
Increased market penetration for Merrill Lynch by $40 million through aggressive marketing campaign to gain entry into specific geographical areas. Raised client assets at Merrill Lynch an average of 50% by establishing an estate-planning vehicle to protect and distribute client's wealth.
Generated the most in-house referrals in the region for Liberty Financial Securities during 2 consecutive years by instituting innovative sales contest designed to motivate staff to advocate mutual fund and annuity sales.
Consistently ranked in top 5% of sales representatives at Liberty Financial Securities by executing and enhancing corporate directives.
Financial and Strategic Planning
Profiled client needs and designed strategy to increase investment results through asset allocation and systematic investing plans.
Managed $122 million in assets at Merrill Lynch with an integrated team of professionals enhancing client satisfaction and providing superior investment results.
Streamlined database management of clients to deliver optimum client service by networking sales team workstations and enabling more consistent and effective client contact.
Increased membership in Toastmasters International by over 200% in 2 years through aggressive growth campaign targeting professionals interested in strengthening public communications skills.
COURSES, AWARDS AND CERTIFICATIONS
Meditación Vipassana (2009)
Academia de Magia Kassan, Caracas, (2009)
Caminando hacia la Excelencia (Nivel Avanzado), Talleres Educativos Discovering (2008)
Angel Training, Don Miguel Ruiz (2007)
Facilitador Certificado de Resiliencia, The Resiliency Center (2007)
Negociación Comercial, Lo Mejor de Management (2007)
Excelencia en el Servicio al Cliente, Lo Mejor de Management (2006)
Caminando hacia la Excelencia, Talleres Educativos Discovering (2006)
Especialización en Dinámica de Grupos, Universidad Central de Venezuela (2004 ~ 2005)
Desarrollo de la Cohesión de un Equipo de Trabajo, Universidad Central de Venezuela (2004)
Self-esteem, Communications and Motivation, Universidad Central de Venezuela (2004)
Teamwork and Group Cohesion Development, Universidad Central de Venezuela (2004)
Effective Stress Management, Universidad Central de Venezuela (2004)
Introduction to Psychology, Universidad Simón Bolívar (2003)
Essential Skills for Success, Dale Carnegie (2002)
Toastmaster Competent Leader, Toastmasters International (1999)
Toastmaster Advanced Bronze, Toastmasters International (1998)
Executive Presentations, Communispond (1998)
Socratic Selling Skills, Communispond (1997)
A Keen Sense of the Obvious, Merrill Lynch (1995)
Prospecting for Success, Merrill Lynch (1994)
Series 3 & 7, National Association of Securities Dealers (1993)
Sell it with a Million Dollar Attitude, Joel Weldon (1992)
How to Thrive and not Just Survive, Joel Weldon (1991)
Using the Platinum Rule, Joel Weldon (1990)
See you at the Top, Zig Ziglar (1990)
Weldon Blueprint, Joel Weldon (1989)
Lead the Field, Earl Nightingale (1989)
Achieving Excellence, Joel Weldon (1989)
Selling Financial Services, Liberty Financial Securities (1986)
Series 6, National Association of Securities Dealers (1985)
LANGUAGES
English, Spanish and Portuguese
HOBBIES
Hiking, Yoga, Exercise, Reading and Writing