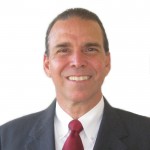 @RobMcBride
Teléfono: +58 414 328 6411
rob.h.mcbride@gmail.com
www.RobMcBride.net
CALIFICACIONES
Experto en resiliencia y manejo de cambio con excelentes habilidades de comunicación. Proyecto mi experiencia profesional inspirando, motivando y capacitando a los jóvenes, los individuos y las organizaciones a lograr excelencia.
EDUCACIÓN
Master of Business Administration en Negocios Internacionales
American Graduate School of International Management (Thunderbird)
Glendale, Arizona, USA, 1985
Bachelor of Science en Administración
University of Colorado at Boulder
Boulder, Colorado, USA, 1984
EXPERIENCIA PROFESIONAL
Autor, Conferencista y Profesor
Caracas, Venezuela
2002 ~ presente
Seligman International
Vice Presidente / Director de Mercadeo
Buenos Aires, Argentina
1999 ~ 2002
Merrill Lynch
Asesor Financiero
Caracas, Venezuela
1992 ~ 1999
Liberty Financial Securities
Gerente de Inversiones Senior
Denver, Colorado, USA
1986 ~ 1992
LIBROS Y AUDIO
Un Don Especial – Publicado 2006 por Júpiter Editores
44 in a Row, 44 to Go – Publicado 2008 por Lulu Enterprises
El Rebote nos Lleva al Tope – Publicado 2009 por Júpiter Editores
Just Call me Betty – Publicado 2010 por Lulu Enterprises
Momentos Mágicos – Publicado 2011 por Lulu Enterprises
Sano, Sabio y Feliz – Publicado 2012 por Lulu Enterprises
Libertad Financiera – Programa de audio producido en 2007 conjunto con El Instituto Avanzado de Finanzas y Kinestetic Knowledge Transfer de Panamá
CAPACITACIÓN Y ENTRENAMIENTO
Desarrollo y dicto programas sobre: La Resiliencia, Manejo de Cambio, Toma de Decisiones, Innovación, Trabajo en Equipo, Poder Personal, Comunicación Efectiva, Ventas y Servicio al Cliente.
Conduzco programas de capacitación y entrenamiento para: El Instituto de Estudios Superiores de Administración en Venezuela (IESA), Instituto Universitario de la Frontera, New Mexico Institute of Mining and Technology, Procter and Gamble, Hewlett Packard, Alfonzo Rivas & Cía, Laboratorio Cofasa, Esteé Lauder, Embajada de Los Estados Unidos, Barsa Planeta, Colgate Palmolive, Ford Motor, Toyota Services, Toyota Motors, Conoco Phillips, British Petroleum, ChevronTexaco, Edepsa, Cursos Gerenciales, Lafarge, Empresas Y&V, Masisa, Inmobilia.Com, Vepaco, Sumitex, Jupiter Editores, Seguros Caracas de Liberty Mutual, Seguros Qualitas, Royal & SunAlliance, Seguros Nuevo Mundo, Adriática de Seguros, Grupo Banvalor, Merrill Lynch, Citibank, Stanford Financial, Lehman Brothers, Econoinvest, Oppenheimer, Forever Living, Amway, SENIAT/Venezuela, La Embajada de Canadá y La Embajada de los Estados Unidos entre otros.
Fundé Toastmasters International en Venezuela, un grupo sin fines de lucro que provee un foro para desarrollar habilidades de comunicación a través de un intercambio dinámico de ideas.
CONFERENCISTA INVITADO
Pronet de Venezuela y Colombia (2009)
LAMA de Caracas (Caracas), Venezuela (2009)
Rotary Club Las Mercedes (Caracas), Venezuela (2009)
Asocomercio (San Félix), Venezuela (2009)
San Juan Rotary Club (San Juan), Puerto Rico (2008)
XVIII Jornada Gestión Humana: La Organización Positiva es Posible: "El Oculto Potencial del Ser Humano" y "De la Caída al Ascenso Triunfal", Caracas, Venezuela (2008)
Librería Sin Límite (San Cristóbal, Venezuela): Un Don Especial: Camino a la Excelencia (2008)
2do Encuentro Internacional AVE de Mercadeo Ventas y Servicio al Cliente, Barquisimeto, Venezuela (2008)
1er Encuentro de Espiritualidad de Autoayuda y Crecimiento Personal, Caracas, Venezuela (2008)
Entre otros…
TELEVISIÓN: Urbe TV (Maracaibo), Promar TV (Centro-Occidente, Venezuela), V+TV (Barquisimeto), Canal i (Venezuela), La Tele (Venezuela),Canal 6 Televisión Regional de Táchira (San Cristóbal), Canal 44 (Vargas), (2003 ~ 2009), entre otros.
RADIO: 91.5 (Anzoátegui), 105.3 (Barquisimeto), 104.5 (Barquisimeto), 101.5 (Barquisimeto), 98.1 (Barquisimeto), 94.1 (Barquisimeto), 89.7 (Barquisimeto), 93.5 (Caracas), 88.1 (Caracas), 107.3 (Caracas), 91.3 (Maracaibo), 101.5 (Puerto Ordaz), 107.3 (San Cristóbal), 103.1 (San Cristóbal), 93.1 (San Cristóbal), , 107.9 (Caracas), 97.3 (Puerto Ordaz), 92.3 (Valencia), 100.9 (Valencia), 101.9 (Valencia), entre otros…
Leading through Learning, International Alliance for Learning, Alexandria, Virginia, USA (2006)
Gestión del Conocimiento, Creatividad Empresarial y Capital Humano, Caracas, Venezuela (2005)
Benchmarking 2005: Alzando la Barra de la Excelencia, Psicoconsult, Caracas, Venezuela (2005)
MERCADEO Y VENTAS
Generé 2.4 millones de dólares de ingresos para Seligman International llevando a cabo una estrategia para incrementar las ventas y ampliar la distribución de nuestros productos en las Américas.
Aumenté en 40 millones de dólares los activos administrados por Merrill Lynch a través de una campaña agresiva de mercadeo en áreas geográficas específicas en Venezuela.
Incrementé los activos que mis clientes colocaban en Merrill Lynch en un promedio de 50% estableciendo fideicomisos para proteger y distribuir los bienes a sus herederos.
Me ubiqué en el puesto número uno en referidos obtenidas dentro de mi región para Liberty Financial Securities por dos años consecutivos.
Me mantuve entre los 5% de los ejecutivos más productivos en Los Estados Unidos para Liberty Financial Securities, producto de mi ejecución de directrices y metas organizacionales.
PLANIFICACIÓN FINANCIERA Y ESTRATÉGICA
Diseñé e implementé estrategias basadas en la búsqueda de necesidades para aumentar el patrimonio de mis clientes basándose en una distribución óptima de activos e inversiones sistemáticas.
Manejé 122 millones de dólares en activos de Merrill Lynch junto con un equipo de profesionales, creado para optimizar el servicio al cliente y proveer de resultados superiores de inversión.
Establecí una base de datos con mis clientes que me permitió mejorar el servicio, estableciendo una comunicación más fluida y eficaz.
Incrementé la membresía en Toastmasters International de Venezuela en más de 200% con una campaña de crecimiento dirigida a profesionales.
CURSOS, PREMIOS Y CERTIFICACIONES
Meditación Vipassana (2009)
Academia de Magia Kassan, Caracas, (2009)
Caminando hacia la Excelencia (Nivel Avanzado), Talleres Educativos Discovering (2008)
Angel Training, Don Miguel Ruiz (2007)
Facilitador Certificado de Resiliencia, The Resiliency Center (2007)
Negociación Comercial, Lo Mejor de Management (2007)
Excelencia en el Servicio al Cliente, Lo Mejor de Management (2006)
Caminando hacia la Excelencia, Talleres Educativos Discovering (2006)
Especialización en Dinámica de Grupos, Universidad Central de Venezuela (2004 ~ 2005)
Desarrollo de la Cohesión de un Equipo de Trabajo, Universidad Central de Venezuela (2004)
Autoestima, Comunicación y Motivación, Universidad Central de Venezuela (2004)
Manejo Efectivo del Estrés, Universidad Central de Venezuela (2004)
Introducción a la Psicología, Universidad Simón Bolívar (2003)
Habilidades Esenciales para el Éxito, Dale Carnegie (2002)
Toastmasters – Líder Competente, Toastmasters International (1999)
Toastmasters – Avanzado, Toastmasters International (1998)
Técnicas Socrática de Ventas, Communispond (1998)
Presentaciones Gerenciales, Communispond (1997)
A Keen Sense of the Obvious, Merrill Lynch (1995)
Prospecting for Success, Merrill Lynch (1994)
Serie 3 y 7, National Association of Securities Dealers (1993)
Sell it with a Million Dollar Attitude, Joel Weldon (1992)
How to Thrive and not Just Survive, Joel Weldon (1991)
Competent Toastmaster – Toastmasters International (1991)
Using the Platinum Rule, Joel Weldon (1990)
See you at the Top, Zig Ziglar (1990)
Weldon Blueprint, Joel Weldon (1989)
Lead the Field, Earl Nightingale (1989)
Achieving Excellence, Joel Weldon (1989)
Selling Financial Services, Liberty Financial Securities (1986)
Serie 6, National Association of Securities Dealers (1985)
COMPUTACIÓN
Microsoft (Word, Excel, PowerPoint, Publisher, Access, Outlook y FrontPage), Adobe (Acrobat y PhotoShop), HTML, Inspiration, Act y Goldmine.
IDIOMAS
Inglés, Español y Portugués