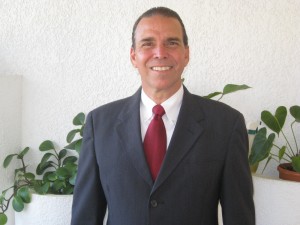 As an author and speaker my chief desire is to inspire others to excellence.
Our work environment and personal lives are interrelated, and while they can be kept separate, they should not be treated as separate entities.
Through my writing and my speaking, I empower others to take a leading role in their own history of life by becoming authors of their own destiny.
Sometimes in life we are up, and sometimes we are down.  While there is nothing we can do to completely eliminate these cycles, we can learn how to deal with them more effectively, because in the end, "It's the bounce that counts."
EDUCATION
Master of Business Administration in International Business,
American Graduate School of International Management
(Thunderbird), Glendale, Arizona, USA, 1985
Bachelor of Science in Administration,
University of Colorado, USA, 1984
PROFESSIONAL EXPERIENCE
Author and Speaker, Venezuela, since 2002
Seligman International, Marketing Director, Argentina, 1999 ~ 2002
Merrill Lynch, Financial Consultant, Caracas, Venezuela, 1992 ~ 1999
Liberty Financial Securities, Senior Investment Manager, Colorado, USA, 1986 ~ 1992
PUBLICATIONS AND CONCEPTS
It's the Bounce that Counts – Underlying principle of my philosophy
Eppa² – Formula enabling us to empower personal excellence, and bounce back from the most difficult of circumstance
Lunar Letter – Newsletter published with each full moon designed to motivate and inspire
A Special Gift – First book – Develops an action plan to lead a more plentiful and productive life
Little by Little We Go Far – Second book: Explores the principle, "It's the Bounce that Counts."  (Recompilation of the first 50 Lunar Letters)
44 in a Row, 44 to Go – Third book: Biography which is a compilation of my reflections during my first 44 years
Magic Moments – Fourth book – A journey contemplating the magical moments in life
Just Call Me Betty – Fifth book – Biographical book dedicate to the loving memory of my mother
Happy, Healthy, and Wise – Sixth book – Elaborates a means by with to be happier, healthier, and wiser. (Recompilation of second 50 Lunar Letters)
Financial Freedom – Audio program – Develops an action plan to achieve financial freedom
Seeds of Success – Daily phrases which are sown to motivate and inspire