¿POR QUÉ HAGO LO QUE HAGO?
A través de los años he aprendido que una actitud positiva y entusiasta es la mejor manera de lograr nuestros objetivos profesionales y personales.  A través de mis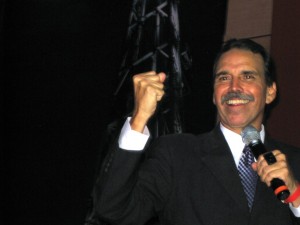 eventos y escritos ayudo a las personas a ser más felices y a las organizaciones a ser más productivas.
WHY DO I DO WHAT I DO?
Through the years, I have learned that a positive and enthusiastic attitude is the best way to achieve our professional and personal objectives.  Through my events and my writing I help people to be happier and organizations to be more productive.