IV 31 Baggage
IV 30 The Compass of Life
IV 29 Opportunity is Now Here
IV 28 Brain vs. Mind
IV 27 Like a Bird
IV 26 Food for your Soul
IV 25 Fight or Flight
IV 24 A Struggle for Power
IV 23 A Separate Reality
IV 22 Beyond the Next Bend
IV 21 Play Life
IV 20  Purpose
IV 19  Be Congruent
IV 18  Financial Freedom
IV 17  Cause and Effect
IV 16  Color Your World
IV 15  The Dawn of a New Day
IV 14  Eternal Lines of Time
IV 13  Awaken!
IV 12  Walking There Is No Road
IV 11  Natual Law vs. Man's Law
IV 10  Footsteps
IV 9  At What Cost
IV 8  My Best Friend
IV 6  A Tree in Time
IV 5  Roots
IV 4  My Little Book of Success
IV 3  Firm with Dreams / Flexible with Plans
IV 2  Living the Dream
IV 1  The Glass of Life
BOOK III
III 50  Give DAYS to Pain
III 49  TOGETHER WE CAN PASS THE TEST
III 48  DON'T GET STUCK IN THE TRY
III 47  ENJOY THE PROCESS
III 46  BEING HAPPY IN AN UNHAPPY WORLD
III 45  IT'S NOT THE PLACE, IT'S THE PERSON
III 44  WHY, WHAT, WHO, WHERE, HOW, WHICH, WHEN
III 43  THE LIGHT AT THE END OF THE TUNNEL
III 42  WITH LOVE
III 41  MY MESSAGE FOR YOU
III 40  ROUNDING OFF THE ROUGH EDGES
III 39  NATURAL LAW
III 38  NOW I REALIZE
III 37  THE WIND OF ADVERSITY
III 36  NOT EVERYTHING IS AS IT SEEMS
III 35  RENEWAL
III 34  ANOTHER DIMENSION
III 33  2024 – CARNIVAL IN CARACAS
III 32  THINK AND CREATE

III 31  MAKE POSSIBLE THE IMPOSSIBLE
III 30  A QUESTION OF DECISION
III 29  TODAY IS THE DAY!

III 28  ADVERSITY SCULPTS CHARACTER

III 27  GIVE AND RECEIVE
III 26  SO MANY SPACES
III 25  EXPECT THE UNEXPECTED
III 24  DO SMALL THINGS GREAT

III 23  WE CAN CHANGE THE WORLD
III 22  THE LITTLE DEVIL INSIDE
III 21  TO THE LIMIT OF POSSIBILITY
III 20  UNSUNG HEROES
III 19  ETERNAL BLISS
III 18  THOUGHT => REALITY
III 17  PART OF THE SOLUTION
III 16  INTENTION + IMPLEMENTATION = SATISFACTION
III 15  TO LIVE AGAIN
III 14  BE YOUR OWN BOSS
III 13  THE MIND'S EYE
III 12  SHOW UP AND STAND OUT
III 11  PUZZLES
III 10  DO WHAT WE SAY
III 9  A STEP AHEAD
III 8  BUBBLES
III 7  CANINE INSTINCT
III 6  CLEAN IT, FIX IT OR PITCH IT!
III 5  COPE WITH HOPE
III 4  IT AIN'T OVER TILL IT'S OVER
III 3  WHAT'S MOST IMPORTANT
III 2  FALL IN LOVE
III 1  THE SAME BUT DIFFERENT
BOOK II
II 50  SEEDS OF SUCCESS
II 49  THE MAGIC OF GOALS
II 48  THREE AT A TIME
II 47  A NEW BEGINNING
II 46  A BEGINNING AND AN END
II 45  ACTION TO THOUGHT
II 44  GETTING TO "HOW"
II 43  ROCKS IN THE ROAD
II 42  MASKS
II 41  GOOD AND BAD
II 40  A LITTLE MAGIC
II 39  FLOW
II 38  FACE IN THE MIRROR
II 88.88  88 IN A ROW
II 37  GET UNCOMFORTABLE
II 36  THE SWEET SENSATION OF SUCCESS
II 35  HAPPY, HEALTHY, WEALTHY AND WISE
II 34  VIVID IMAGINATION
II 33  I WILL SURVIVE
II 32  IN THE EYE OF THE HURRICANE
II 31  THE ENGINE OF LIFE
II 30  DO YOU REMEMBER WHEN…?
II 29  IT'S SHOWTIME!
II 28  A BUSTED BOUNCE
II 27  DON'T WORRY, BE HAPPY
II 26  GUIDING LIGHTS
II 25  IMAGINE A LIFE
II 24  A MATTER OF FOCUS
II 23  DO IT WRONG?
II 22  A TIME FOR EVERYTHING
II 21  2.22% FOR YOU
II 20  EASIER SAID THAN DONE
II 19  MOMENTS…
II 18  WHAT'S IN IT FOR ME?
II 17  A LITTLE EXTRA
II 16  PRUNING EXCESS
II 15  ON YOUR MARK, GET SET, GO!
II 14  CRAZY 8'S
II 13  A BURNING DESIRE
II 12  ANOTHER DAY, ANOTHER DOLLAR
II 11  THE BOOMERANG EFFECT
II 10  DOING THE "PACHECO"
II 8  CHALLENGE ROUTINE
II 3  PRETTY OR PRACTICAL
II 2  IMPERFECT PERFECTION
II 1  REACH OUT AND TOUCH SOMEONE
BOOK I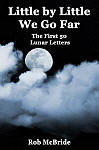 I 50  I'VE LEARNED
I 49  OVERCOME CHALLENGE
I 48  DARE TO BE GREAT!
I 47  BOUNCING ACROSS THE AMERICAS
I 46  INTENTION & ACTION => DIRECTION
I 46  THE GAME OF LIFE
I 44  FOOD FOR THOUGHT
I 43  STAIRWAY TO HEAVEN
I 42  ON TOP OF THE WORLD
I 41  BEYOND OUR GRASP
I 40  NO TIME LIKE NOW
I 37  ONE PLAY AT A TIME
I 36  MAGICAL MOMENTS
I 35  EMPOWER THOUGHT
I 34  BLIND SPOTS
I 33  CARPE DIEM ~ SEIZE THE DAY
I 31  A LEAP OF FAITH
I 30  CONCEIVE ~ BELIEVE ~ ACHIEVE
I 29  BOTTOM OF A BOUNCE
I 28  CHALLENGE A PROBLEM
I 27  FANNING THE FIRE
I 26  A WORK OF ART
I 25  TUNE IN!
I 23  FUDS, YOU'RE FIRED!
I 22  "RETENSIVE LEARNING"
I 21  Corporate Bounce
I 20  The Resilience of a Sponge
I 19  Eight to Create, Motivate, and Stay in Shape
I 17  The Energy of Life
I 16  Riding the Wave of Change
I 15  Adversity Creates Character
I 14  Precious Stones
I 13  Creating Power and Energy
I 12  I Hear you Knocking
I 10  More Bang for Your Bounce
I 8   The Difference that Makes a Tremendous Difference
I 7   Powerful Goals
I 5   ATTITUDE² – An Exponential Difference
I 4   PERSEVERANCE: Sowing the Seeds of Confidence